Links to other sections of the shop:
Please note, all prices below INCLUDE POSTAGE!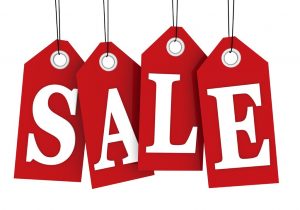 Silver Memories – CDs
SILVER MEMORIES: CLASSICAL MEMORIES (CD)
$20
Featuring the Flower Duet (Lakme), Beethoven's Moonlight Sonata, Elgar's Chanson de Matin and Chanson de Nuit, Chopin's Nocturne Op.9, the Meditation from Thais and many more.
SILVER MEMORIES: OUR VERA (CD)
$18
Dame Vera Lynn's unique voice stirred the emotions with its message of hope, nostalgia, love and patriotism. Our Vera includes the hits We'll Meet Again, (There'll Be Bluebirds Over) The White Cliffs Of Dover, and more.
SILVER MEMORIES: JULIE ANDREWS (2CD SET)
$20
This 2CD set brings together the greatest songs of Julie Andrews's career: music that is synonymous with her including The Sound of Music, My Fair Lady and evergreens by Richard Rodgers, Lerner and Loewe.
---
SILVER MEMORIES: REMINISCENCE (CD)
$20
Sit back, and let the memories flow with this roll-call of classics from beloved entertainers Louis Armstrong, Judy Garland, Bing Crosby, Gracie Fields, and more.
SILVER MEMORIES: ANDRE RIEU HAPPINESS (CD)
$20
Andre Rieu u2013 Australia's most popular and best-selling classical / crossover artist presents his OWN collection of favourite songs of happiness. Includes Andre's own liner notes and his secret recipe for happiness!
SILVER MEMORIES: MANTOVANI (CD)
$20
Mantovani's sweeping strings made him a best-selling artist in the 50s and 60s. His music is some of the most recognisable in the world of instrumental nostalgia. This collection features 20 of his most glorious tunes.
---
Silver Memories – DVDs
IN SEARCH OF MOZART – DVD
$25
A film by Phil Grabsky. Produced in association with the world's leading orchestras, opera houses and musicians, this is an unmissable biogarphy narrated by Juliet Stevenson. It features interviews and performances with over 70 of the greatest exponents of Mozart's music.
IN SEARCH OF BEETHOVEN – DVD
$25
A film by Phil Grabsky, featuring 65 performances by the world's finest musicians and 100 interviews with experts. This beautifully crafted film delves beneath the mythical image of the tortured, cantankerous genius to search for the real Beethoven.
IN SEARCH OF HAYDN – DVD
$25
This biographical account of Haydn's life is a visual and aural extravaganza, including breathtaking performances by some of the world's best musicians. It also features revealing interviews with experts and detailed extracts from Haydn's personal recollections.
---
IN SEARCH OF CHOPIN – DVD
$24
Phil Grabsky brings us the music and life story of Fryderyk Chopin, considered one of the greatest composers of all time. Chopinu2019s grave in Paris remains a place of pilgrimage and his music continues to sell out concert halls worldwide u2013 but who exactly was this astonishing man? He was terrified of public performance; he fled his Polish homeland for Paris never to return; took up with the most notorious transvestite in France and, despite a life of ill-health, wrote some of the deepest and most powerful music ever written? How exactly did a young Polish boy rise to such heady heights?rnrnFor four years, Phil Grabsky has travelled the globe in his quest to lay bare the life and music of Chopin. By talking to acclaimed musical historians such as Jeremy Siepmann and bringing to the screen performances by such esteemed musicians as Leif Ove Andsnes, Daniel Barenboim, Ronald Brautigam, Kevin Kenner and Lars Vogt he hopes to answer those questions. Renowned stage and screen star Juliet Stevenson provides narration. David Dawson brings life to the letters of Chopin himself.
MIRUSIA LIVE IN CONCERT – DVD
$25
A wonderful DVD by Australia's songbird, Mirusia, recorded evening in Mirusia's at the Redland Performing Arts Centre in Mirusia's hometown, Brisbane. It's an intimate concert of songs including From The Heart, Song to the Moon, Colours of My Life, Memory, La Vergine Degli Angeli, This Time Tomorrow, The Morning Bird, Ballade Pour Adeline, Somewhere, Georgy Girl, Walk With Me, I'll Never Find Another You, Send in the Clowns, Who Wants to Live Forever, Jessica's Theme, Il Bacio, You Raise Me up, Time to Say Goodbye, In My Daughter's Eyes and Australian Medley.