Links to other sections of the shop:
DVDs – Prices include GST and Postage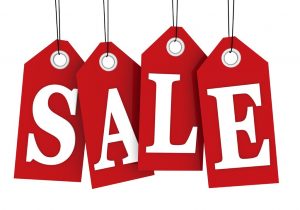 THE CURSE OF THE GOTHIC SYMPHONY (DVD)
$25
The award winning documentary of the epic struggle to stage the world's largest symphony – Havergal Brianu2019s Gothic Symphony, in Brisbane in 2010. Featuring 4MBS Classic FM's Gary Thorpe, plus John Curro, Alison Rogers, and musicians from around Australia. This is an enthralling story of vision, persistence, and finally, triumph.
VERDI: MESSA DA REQUIEM LA FORZA DEL DESTINO (DVD)
$25
Live recording of the performance by Brisbane Symphony Orchestra and Brisbane Chorale of excerpts from Verdiu's Requiem and the overture to La Forza del Destino. Cond. Antoni Bonetti, Jacqueline Mabardi (sop.), Rosario La Spina (ten.), Georgia Hawes (mezzo), Emily Cox (choir dir.). Filmed in Brisbane City Hall on 26 May 2013.
CRIBBIE: GONE BUT NOT FORGOTTEN (DVD)
$25
Relive a performance of the award-winning musical play about a unique Brisbane suburb, written by Michael and Margery Forde and performed by Louise Brehmer, Erin Murphy, Sandro Colarelli and Kevin Hides. CRIBBIE tells the story of an extraordinary community of people – courageous, proud, resilient battlers and fringe dwellers – forcibly relocated when their beloved Cribb Island was bulldozed to make way for the new Brisbane airport.rnrnThis heartbreaking, touching, hilarious show features a cast of stellar Brisbane actors plus wonderful music and songs! CRIBBIE is the story of the suburb beneath the tarmac, told in the words of the people who once lived there. CRIBBIE belongs to all of us. It resonates with everyone who has ever yearned to return to the past to revisit something deeply loved. Written by Margery Michael Forde, Dir. Michael Forde, with Louise Brehmer, Sandro Colarelli, Kevin Hides, Erin Murphy. Filmed at Redcliffe Cultural Centre 2011.
---
IN SEARCH OF MOZART – DVD
$25
A film by Phil Grabsky. Produced in association with the world's leading orchestras, opera houses and musicians, this is an unmissable biogarphy narrated by Juliet Stevenson. It features interviews and performances with over 70 of the greatest exponents of Mozart's music.
IN SEARCH OF BEETHOVEN – DVD
$25
A film by Phil Grabsky, featuring 65 performances by the world's finest musicians and 100 interviews with experts. This beautifully crafted film delves beneath the mythical image of the tortured, cantankerous genius to search for the real Beethoven.
IN SEARCH OF HAYDN – DVD
$25
This biographical account of Haydn's life is a visual and aural extravaganza, including breathtaking performances by some of the world's best musicians. It also features revealing interviews with experts and detailed extracts from Haydn's personal recollections.
---
IN SEARCH OF CHOPIN – DVD
$24
Phil Grabsky brings us the music and life story of Fryderyk Chopin, considered one of the greatest composers of all time. Chopinu2019s grave in Paris remains a place of pilgrimage and his music continues to sell out concert halls worldwide u2013 but who exactly was this astonishing man? He was terrified of public performance; he fled his Polish homeland for Paris never to return; took up with the most notorious transvestite in France and, despite a life of ill-health, wrote some of the deepest and most powerful music ever written? How exactly did a young Polish boy rise to such heady heights?rnrnFor four years, Phil Grabsky has travelled the globe in his quest to lay bare the life and music of Chopin. By talking to acclaimed musical historians such as Jeremy Siepmann and bringing to the screen performances by such esteemed musicians as Leif Ove Andsnes, Daniel Barenboim, Ronald Brautigam, Kevin Kenner and Lars Vogt he hopes to answer those questions. Renowned stage and screen star Juliet Stevenson provides narration. David Dawson brings life to the letters of Chopin himself.
MIRUSIA LIVE IN CONCERT – DVD
$25
A wonderful DVD by Australia's songbird, Mirusia, recorded evening in Mirusia's at the Redland Performing Arts Centre in Mirusia's hometown, Brisbane. It's an intimate concert of songs including From The Heart, Song to the Moon, Colours of My Life, Memory, La Vergine Degli Angeli, This Time Tomorrow, The Morning Bird, Ballade Pour Adeline, Somewhere, Georgy Girl, Walk With Me, I'll Never Find Another You, Send in the Clowns, Who Wants to Live Forever, Jessica's Theme, Il Bacio, You Raise Me up, Time to Say Goodbye, In My Daughter's Eyes and Australian Medley.
---